A Painless CMR
Complete Member Record
Save time by dictating patient notes. From any part of the Primavera software suite, automatically access the CMR to holistically view cases for thorough analysis. Easily sort data and flag important information. Manage the patient record with forms, surveys, documentation and audit trails. The CMR simplified view makes complex information straightforward.
Discover a much simpler way to do your most mundane tasks. Simply speak your notes into the patient account. Additionally, you can quickly upload important documents and flag important data.
With seamless integration and risk stratification, easily identify what is relevant.
Utilizing the holistic view of the patient data, focus on the solution – not the search.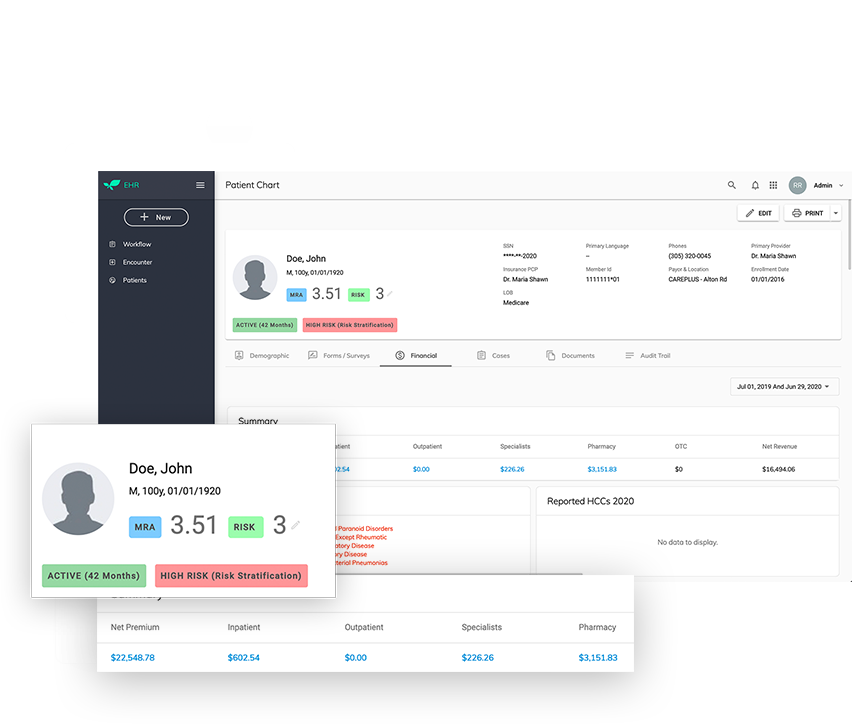 CMR Features
All in one place
 Dictate Notes
 Seamless Documentation
 Simple and Holistic View
 Vital Information Prominently Displayed
 Easy Access from Entire Software Suite
 Audit Trails for Transparency
 Access Forms, Surveys, Cases, and Financials
 Safe and Secure

Admin

Scheduler
Trusted by clinicians
What our clients are saying
"Primavera made me less dependent on my IT team and finance team by allowing me to get to the information first hand. I'm able to see and organize my doctor's performance by region, center or even insurance contract! It was also great to be able to filter the information out and provide my MSO physicians access to their data without having to send anyone out there. Game changer technology."

"I did not know what i was missing till i saw this ... days of work scrubbing and organizing data just to get started were eliminated through their ability to put all the data together. A true time saver."

"As a small provider, I was constantly pressured by my different insurances to review mountains of paperwork and reports regarding my patient population. Viewing this information so narrowly was inefficient and, in my opinion, a horrible way to practice medicine. Primavera made it simple for me ... they were able to unify the information across insurances and allow me to address the patients who needed attention the most from a holistic perspective. Kudos to their team for remembering us small groups!"

Primary Care Medical Center

"Nothing is worse than having my patient tell me they went to the hospital and I didn't know about it. Primavera's Case Management system tells my team who's in the hospital and ER daily. I call my patient proactively and they appreciate me that much more for it. Nice to see technology letting me build relationships with my patients versus having me separate from them."

Arthritis Management Center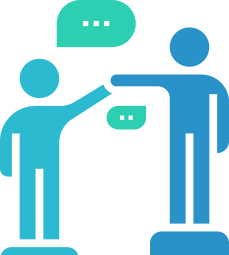 Onboarding
Launch in days,
not weeks!
Discovery
Choose the time you prefer to speak with our team today about your specific needs.
Setup
The simplicity and speed of integration, customization, and training will amaze you.
Launch
Now, we are in this together. You can reach us 24/7/365 for any concerns.
Contact Us
Learn how Primavera can improve
your financial performance
Complete Member Record