Value-based care solutions for specialists








Software built for better healthcare outcomes
 Fast Processing: seamless access to all your meaningful KPIs and revenue cycle metrics.
 Easy-to-use data: Visualization and analytics tools that ensure easy access to revenue insights
 Transparent healthcare insights: A deeper view of combined historical data sources to better understand and proactively explore performance and trends.
 Automated alerts: reminders and shareable reports that promote team collaboration and quicker resolution
 Real-time data: Analyze your membership, financial and clinical trends and insights without delay.
Team up with Primavera today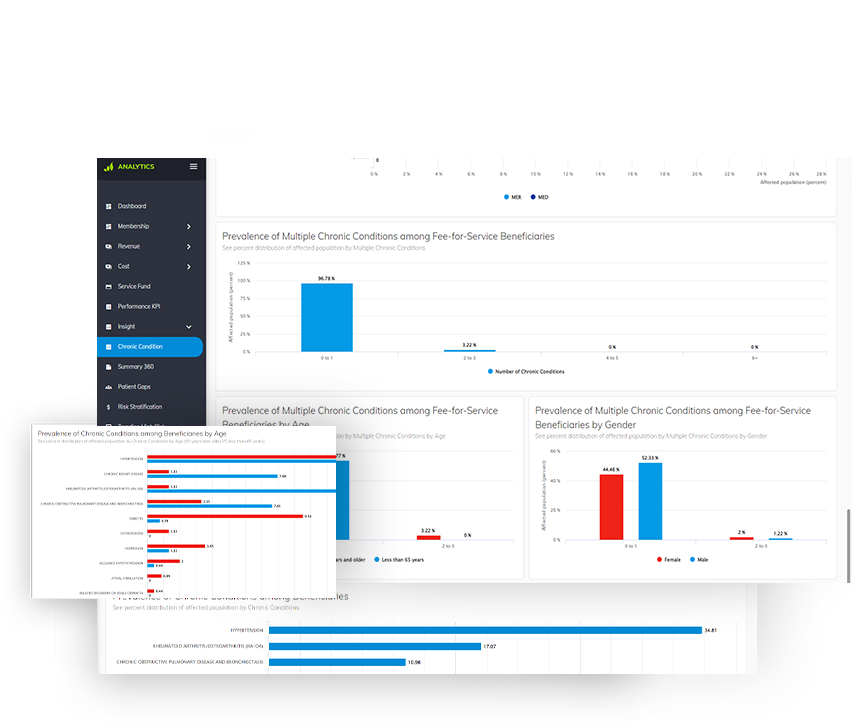 Industry-leading healthcare
Analytics platform for Specialists
Chronic condition dashboard: Identify chronic conditions impacting your patients most. Helps identify cost drivers and cost trends upfront.
Together with the Primavera experts, explore each part of the Primavera healthcare software suite with an assessment. Do you have an urgent need for telehealth or would you prefer case management and analytics at this time? Are you ready to dive in utilizing the full streamlined suite of healthcare solutions?
Discover the real-time data to make proactive decisions affecting your patient population and the health of the business. Save time and energy with better communication with your teams and your patient population while providing the best healthcare.
Experience the simplicity of a well-designed product made just for you. See more patients. Help more people. Make it home in time for dinner with the family. Easier Together.
No matter where you are on the journey to value-based care, we offer an integrated approach to flourishing under the new model utilizing the Primavera advisors and tools.
Specialists