Frictionless
Telehealth
With Connect, you can schedule and conduct telehealth sessions using video and voice from anywhere, anytime with no app downloads. Secure, safe, and HIPPA compliant.
Primavera's telehealth platform was made for those who are not technologically savvy. With one short pep talk, you are off and running.
Virtually embrace the latest technology demanded by patients across the country to provide care when traditional methods are unavailable.
Communicate with your patients in new ways preserving the relationship for better retention and better results.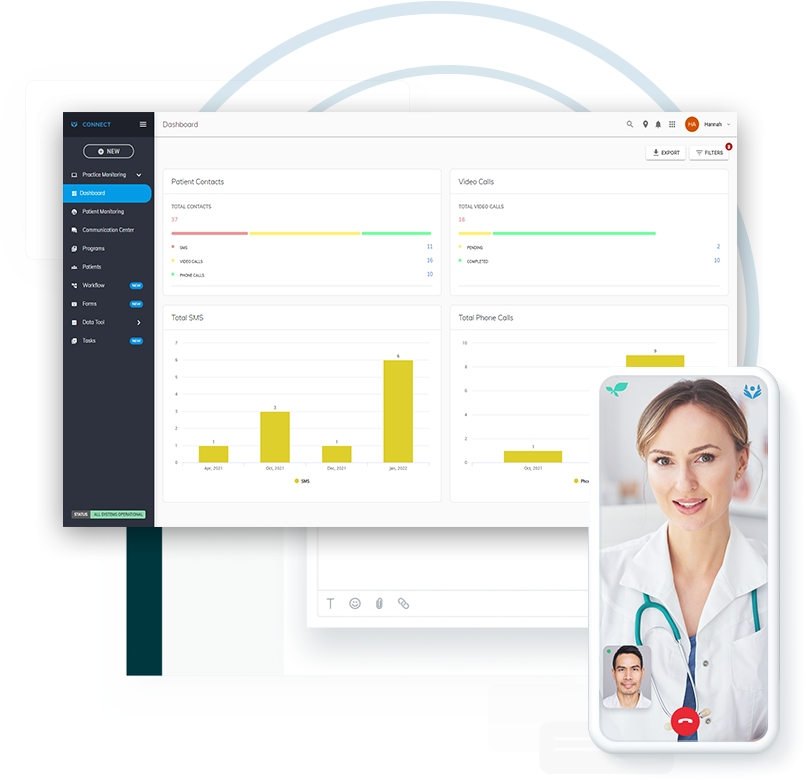 Telehealth Features
All in one place
 Manage your patient population by program, priority, or diagnosis
 Audit trails for administrators providing transparency
 Quickly prepare impact reports based on services
 Provided for a specific clinic, county or region of your state
 Phone Telehealth sessions
 Send invites to session via SMS
 No app download required by patients
 Seamless Integration with other Primavera tools
 Be up and running in minutes

Admin

Scheduler
Affordable
Telemedicine Solution
PROVIDER LICENSE
TYPE OF PROVIDER
MONTHLY
ANNUAL PREPAYMENT SAVINGS
PER MONTH
MD, DO
$40
$30

SAVE 25%

PER MONTH
PER ARNP, PA
$20
$15

SAVE 25%

PER MONTH
ADMIN
$15
$10

SAVE 33%
Painless Data Reporting
Connect Report tool
Created for free and charitable clinics, this app streamlines annual reporting processes for all clinics and parties involved. Ability at both a clinic and leadership level to easily sort data and flag important information. Manage your practice and patient data with forms, surveys, documentation and audit trails. The Connect report tool simplified view makes complex information straightforward.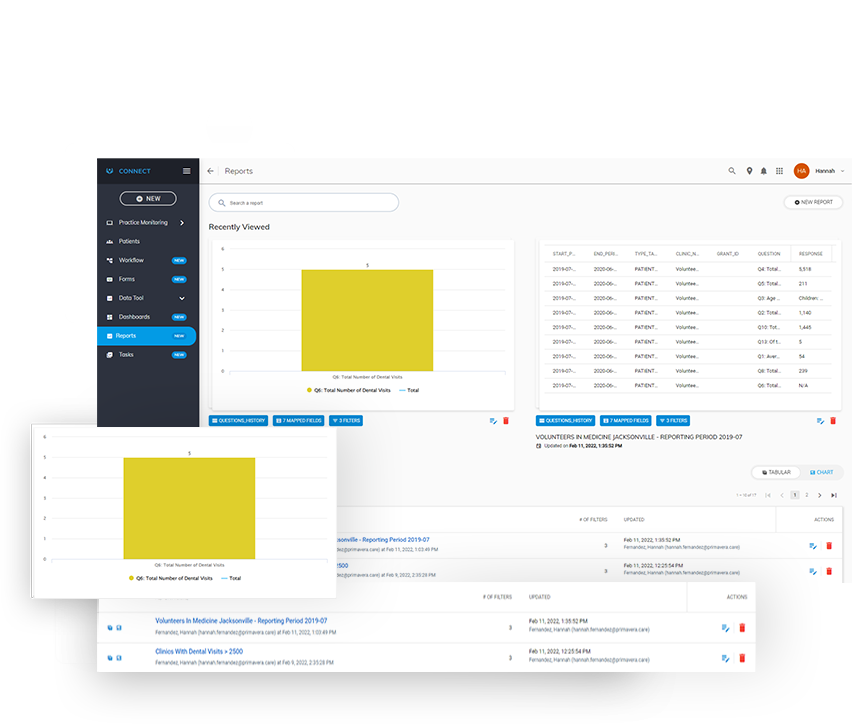 Connect Report Tool
All in one place
 Safe and Secure
 Seamless Documentation
 Simple and Holistic View
 Vital Information Prominently Displayed
 Easy Access from Entire Software Suite
 Audit Trails for Transparency
 Access Forms, Surveys, Cases, and Financials

Admin

Scheduler
Trusted by clinicians
What our clients are saying
"As a free clinic we were in real need of setting up a telehealth platform during the COVID-19 pandemic so that our healthcare team could continue providing care to our patients. Primavera has proven to be very user friendly for both the patient and the provider and has met our needs for continued interactions when in-person appointments are not possible."

"Our organization has developed a great partnership with Primavera, and their dedication to evolving its telehealth system is evident in the clinics within our organization that have implemented their system. I appreciate the company's passion for ensuring clients and their patients have the best telehealth experience."

"Primavera really helps us with organization, we're able to track patients in real-time and make sure that our staff have quick access to reports they need from one place."

"As a small provider, I was constantly pressured by my different insurances to review mountains of paperwork and reports regarding my patient population.  Viewing this information so narrowly was inefficient and in my opinion , a horrible way to practice medicine.  Primavera made it simple for me ... they were able to unify the information across insurances and allow me to address the patients who needed attention the most from a holistic perspective.  Kudos to their team for remembering us small groups!"

"I did not know what I was missing till I saw this ... days of work scrubbing and organizing data just to get started were eliminated through their ability to put all the data together.  A true time saver. "

"Primavera made me less dependent on my IT team and finance team by allowing me to get to the information first hand.  I'm able to see and organize my doctor's performance by region, center or even insurance contract!  It was also great to be able to filter the information out and provide my MSO physicians access to their data without having to send anyone out there.  Game changer technology. " 

"Nothing is worse than having my patient tell me they went to the hospital and I didn't know about it.  Primavera's Case Management system tells my team who's in the hospital and ER daily.  I call my patient proactively and they appreciate me that much more for it . Nice to see technology letting me build relationships with my patients versus having me separate from them. "

"Primavera is my business heart monitor and respirator."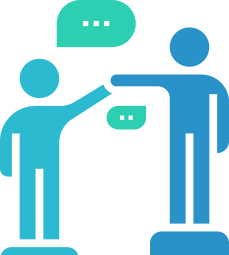 Onboarding
Launch in days,
not weeks!
Discovery
Choose the time you prefer to speak with our team today about your specific needs.
Setup
The simplicity and speed of integration, customization, and training will amaze you.
Launch
Now, we are in this together. You can reach us 24/7/365 for any concerns.
Contact Us
Learn how Primavera can improve
your financial performance
Connect